Cleaning Recommendations

This page lists recommendations and cleaning instructions for your Wenger equipment. If you have questions that aren't addressed here, please don't hesitate to call us at 1-800-4-WENGER.
---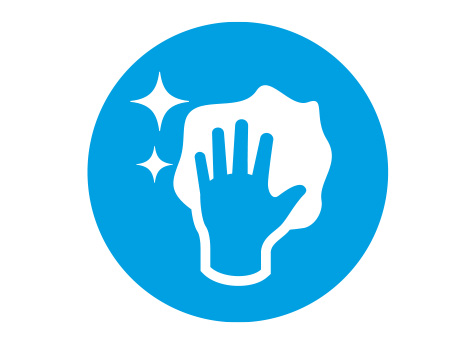 General Cleaning Instructions
METAL SURFACES
Clean with a mild, non-abrasive soap with warm water and a clean, soft cotton cloth. Never use an abrasive or harsh cleaning agent or a chemical cleaning agent.
LAMINATE SURFACES
Use a soft, damp cloth to clean all laminate surfaces. For smudges or fingerprints, dampen a cloth with any standard non-abrasive, non-bleach, household cleaner and wipe clean.
Note: Do not use products with bleach on laminate.
PLASTIC SURFACES
All plastic components may be cleaned with mild spray cleaner. A soft bristle brush may be required for the textured areas.
FABRIC
Use a soft, damp cloth to clean or use a fabric cleaner. Never hose down or soak the fabric.
CLEAR POLYCARBONATE
We recommend a mild solution of water and dish detergent applied with a soft cloth. The first step to cleaning your clear polycarbonate is to remove all the dust and dirt from it. In order to do this, you can either blow the debris off the polycarbonate or use water and a soft cloth to float the debris off. After you have removed the debris from your polycarbonate you should clean it with a mild solution of warm water and dish detergent. DO NOT use a cleaner containing ammonia.
For approved disinfecting products, scroll down or click here.
---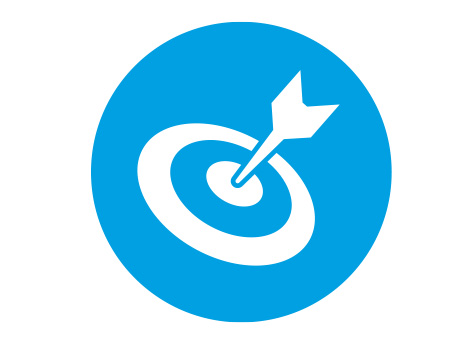 Product Specific Cleaning and Disinfecting
ACOUSTICAL PANELS
Cleaning Unfinished Panels
Clean unpainted, white plastic Diffuser Panels with a non-abrasive, mild detergent or household window cleaner. Difficult to remove stains can be removed with a mildlyabrasive household cleaner if it is applied gently. Apply the mildly-abrasive household cleaner with gentle care to avoid hazing or scratching the panel finish.
Cleaning Painted Panels
Clean painted plastic Diffuser Panels only with mild soapy water. If it is necessary to use a commercial cleaner to remove a difficult stain, try the cleaner on a hidden area first to see if the paint is affected by the cleaner (to make sure that the cleaner does not bleach or remove the paint entirely).
Cleaning Fabric-Covered Panels
Clean fabric-covered panels by vacuuming with a soft brush attachment or using a lowpressure air nozzle outdoors or in a well ventilated space. The Wenger standard fabric is polyester. Stains can be removed by using a fabric cleaner designed for polyester. Blotting a soiled area is recommended. Brushing or other aggressive methods can damage the fabric and should be avoided. It is always a good practice to test the cleaning method and solution on the back side of the Panel to make sure that the fabric color, texture, and adhesion are not affected. To clean custom fabrics, use only cleaners and methods that are recommended by the fabric manufacturer.
Cleaning Absorber Panels
Never use excessive amounts of water or liquid cleaners on absorber panels. Absorber panels absorb liquids and required extended time to dry promoting mold and mildew growth.
ACOUSTICAL SHELLS
Use a soft, damp cloth to clean all surfaces. Do not spray cleaner on gears or moveable parts. For smudges or fingerprints, dampen a cloth with any standard nonabrasive household cleaner and wipe clean.
POLYCARBONATE MUSIC STANDS, CONDUCTORS' STANDS & MULTI-USE SHIELDS
Clean the music stand with a mild detergent. Avoid using harsh or abrasive cleaning products.
SOUNDLOK® SOUND ISOLATION ROOMS
We recommend that our standard ventilation systems be left on during school hours (in-between student practice sessions)
Wipe surfaces vs. spraying/soaking
NEVER spray SoundLok perforated panels
Frequent cleaning is only required in high-touch areas such as door handles, light switches, VAE control panel, etc.
We suggest locating hand sanitizer dispensers outside of the rooms.
Painted Surfaces — Commercial non-abrasive cleaner.
Glass — Commercial glass cleaner.
Floor — Standard floor cleaner.
Vent Grille — Remove, clean in a commercial detergent and replace.
Perforated Surfaces — Only slightly dampen a sponge or rag with water. (Chemicals or excessive water can promote corrosion.)
STAGETEK® STAGING
Decks
Keep the deck surfaces clean and dry. When necessary, clean with a broom or brush. No other maintenance is required. Do not use oil-based cleaning products, and do not wax or polish the decks. Carpeted surfaces can be spot-cleaned, using only enough solution to remove spots. Never saturate the carpet.
RIGGING
Drapery
Drapery sections may be washed or dry-cleaned. Remove all drapery clips prior to cleaning.
J.R. Clancy Counterweight Rigging System
We recommend wearing a mask and gloves whenever operating counterweight rigging sets. Rope locks and locking rails can be cleaned using CDC approved alcohol disinfecting wipes.
SceneControl™ Motion Control Systems
J.R. Clancy motion control systems, both touchscreen and pushbutton, can be cleaned using CDC approved alcohol disinfecting wipes.
PERFORMANCE SPACE FURNISHINGS
Studio® and Backstage® Makeup Stations
Use a soft cotton cloth and a mild detergent to clean the Counter and Shelf. Avoid using harsh, abrasive detergents on the Counter and Shelf. Difficult stains can be removed with a non-abrasive bathtub cleaner. Clean the Mirror with a clean soft cotton cloth and a glass cleaner. To clean residue or dust from bulbs, then 1) Turn the lights off and allow the blubs to cool; 2) Carefully remove the bulbs from the sockets; 3) Clean the bulbs with a dampened cloth; 4) Reinstall the bulbs.  WARNING: Never pour, spray, or splash liquids near the receptable outlets. Failure to observe this precaution can result in injury or damage to property.
Review cleaning instructions for our Music Education and Athletic products.
---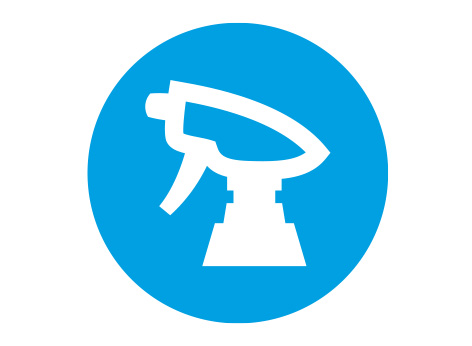 Approved Disinfecting Products (from EPA list)
Note: Do not use products with bleach on laminate.
| Product Name | EPA Registration Number |
| --- | --- |
| Stepan Towelette | 1839-174 |
| Fantastik® All-Purpose Cleaner | 4822-530 |
| Arm & Hammer Essentials™ Disinfecting Wipes | 95337-1 |
| Windex Disinfectant Cleaner | 4822-593 |
| Scrubbing Bubbles® Disinfectant Restroom Cleaner II | 89900-2 |
| Fantastik® Multi-Surface Disinfectant Degreaser | 89900-3 |
| Lysol® Disinfecting Wipes (All Scents) | 777-114 |
| Clorox Scentiva Bathroom Disinfecting Foam Cleaner | 5813-115 |
| Clorox Disinfecting Wipes | 5813-79 |
| Sterilex Ultra Disinfectant Cleaner Solution 1 | 63761-8 |
| Lysol® Brand Heavy Duty Cleaner Disinfectant Concentrate | 675-54 |
| Clorox Commercial Solutions® Clorox® Disinfecting Spray | 67619-21 |
| Clorox Commercial Solutions® Hydrogen Peroxide Cleaner Disinfectant Wipes | 67619-25 |
| Clorox Commercial Solutions® Clorox® Disinfecting Wipes | 67619-31 |
| Clorox Commercial Solutions® Clorox® Disinfecting Biostain & Odor Remover | 67619-33 |
| Clorox Healthcare® VersaSure® Wipes | 67619-37 |
| CloroxPro™ Clorox Total 360® Disinfecting Cleaner1 | 67619-38 |
| Oxivir™ Tb | 70627-56 |
| Oxivir™ Wipes | 70627-60 |
| Oxivir™ 1 | 70627-74 |
| Oxivir™ 1 Wipes | 70627-77 |
| Lysol® Disinfectant Max Cover Mist | 777-127 |
| Lysol® Brand Clean & Fresh Multi-surface Cleaner | 777-89 |
| Lysol® Disinfectant Spray | 777-99 |
| PURELL Professional Surface Disinfectant Wipes | 84150-1 |
| Clorox Everest | 5813-73 |
| Lysol® Brand All Purpose Cleaner | 777-66 |
| Lysol® Brand Deodorizing Disinfectant Cleaner | 777-82 |
| Lysol® Kitchen Pro Antibacterial Cleaner | 777-91 |